Country Dogs® provides a door-to-door pickup and delivery service to DC/MD/NoVA.
If you live outside this area or would like an alternate pickup/delivery date, please contact us.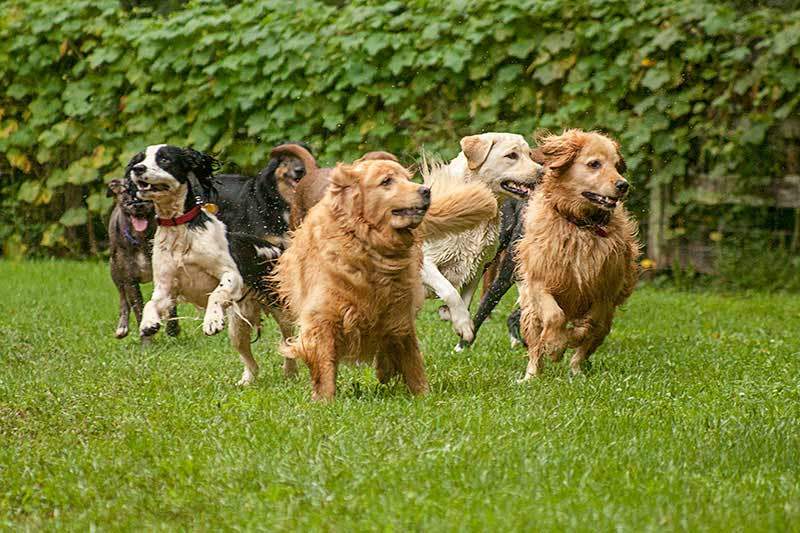 Who We Are
This photo is a real shot from the DC/NOVA farm and is an iconic one for us. It beautifully pictures what we're all about: providing an off-leash, outdoor experience, enabling natural, friendly interactions, and respecting the true curiosity and majesty of these noble creatures.
Frequently Asked Questions
How Much Does It Cost?
The best place to get a quote for your boarding is to enter the specifics in our Get a Quote form (you will NOT get a better price by calling in or emailing directly) for the best discounts and quickest response.
If boarding multiple dogs, you can save 50% on every dog after the first dog when staying in the same "stall".
For stays of 14 days or over, we will provide a 10% discount on all fees.
For extremely long stays (over 1 month), we provide custom quotes with substantial discounts.
What Should My Pet Bring to Camp?
SEND:
Dog food for the duration of his/her stay (any extra food will not be returned).
Any necessary medications (must be labeled with dog's first and last name and instructions).
DO NOT SEND:
Anything that you want to have returned (i.e., leashes, toys, bowls, bedding).
Our focus out at the farm is totally upon taking care of your dog and providing comfortable and clean accommodations, lots of fresh air and plenty of exercise.
What Vet Records Do I Need to Send?
Proof of current Rabies, Distemper and Bordetella.
When you call your vet, give them our fax number (888) 711-7833 (or if you have your vet records, you can fax them to us or uploaded them to your profile in a digital format).
If the shots are current, ask them to fax us and we will upload to your profile as soon as we get them. If they are not current, please get your dog to the vet.
Please make sure to update the shot expiration dates in your dog's profile.