Country Dogs® was founded on the strong belief that dogs prefer to be outdoors with room to run in happy/safe playtime with other dogs. It is with this core belief in mind that Mark and Victoria Cave, Owners, first began Country Dogs®.
The dream all started with their 17-acre farm in the Shenandoah Valley and has been in operation since July 2004 serving the DC/MD/NoVA area.
Mark has a broad business and non-profit background as well as experience as an educator. He is also a seasoned entrepreneur and philanthropist. Victoria is an international speaker on the Orff Schulwerk teaching methodology and serves on the music faculty of a private school in Charlottesville, VA.
Together they have combined their rich backgrounds in business, education and outreach with their passion for creating a unique All-Season Boarding Campexperience to create what has become Country Dogs®. Mark and Victoria are dedicated to the operation and passionate about the mission of Country Dogs®.
Our kennels are oversized, comfortable and immaculately clean and are situated within beautiful, rustic farm settings. Our staff is experienced and loving. You can relax, knowing that your dog is well cared for and having fun while you are away for business or pleasure.
Our goal is to make our boarders feel that they've been sent to camp (not prison) and should return home happy, healthy, rested, relaxed, and perhaps even a little tired from all the exercise!"
Mark & Victoria Cave, Owners
If you are interested in the Country Dogs® opportunity, please contact us. Regardless, we hope that your experience with Country Dogs will be nothing short of perfect. 
The core team at Country Dogs® is made up of three dedicated individuals who all strive to make each part of the boarding process as seamless and easy as possible.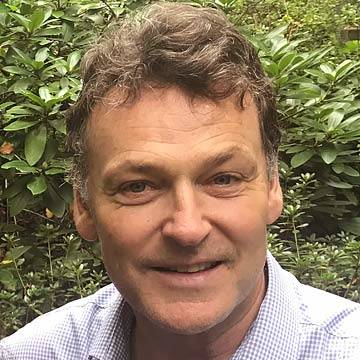 Kathleen Dubovsky
Operations Manager
Phil Neff
Farm Manager, DC/NOVA